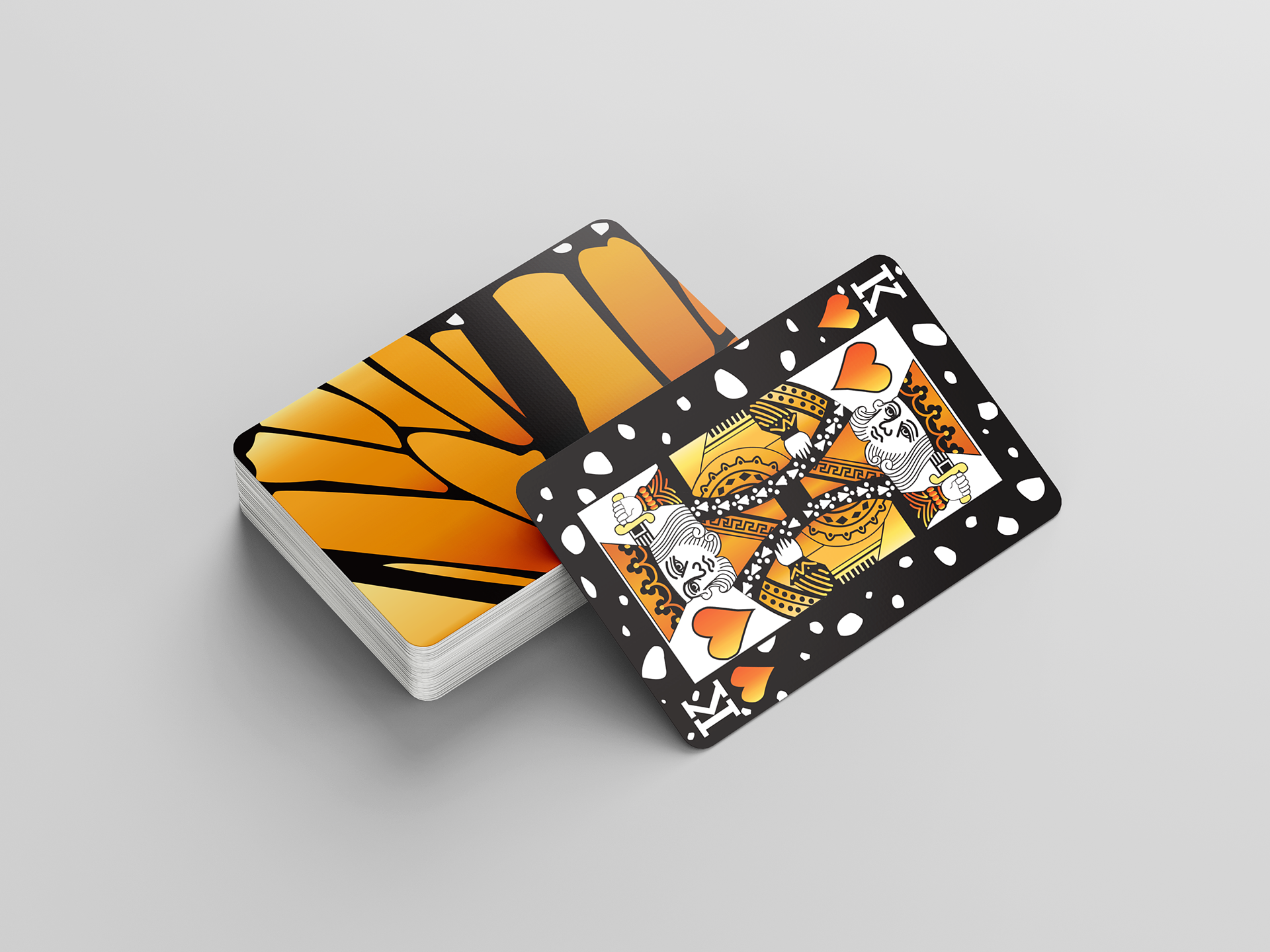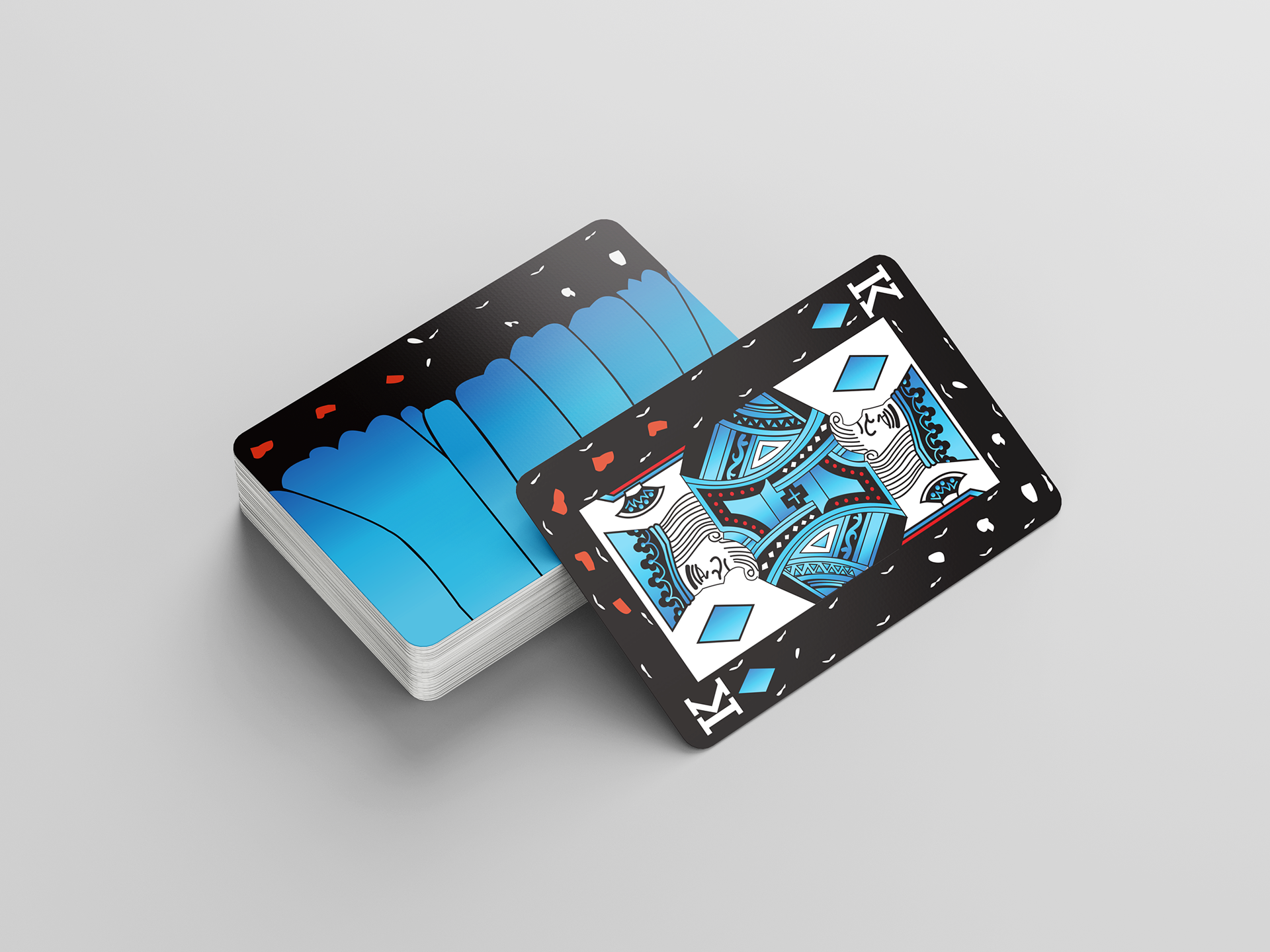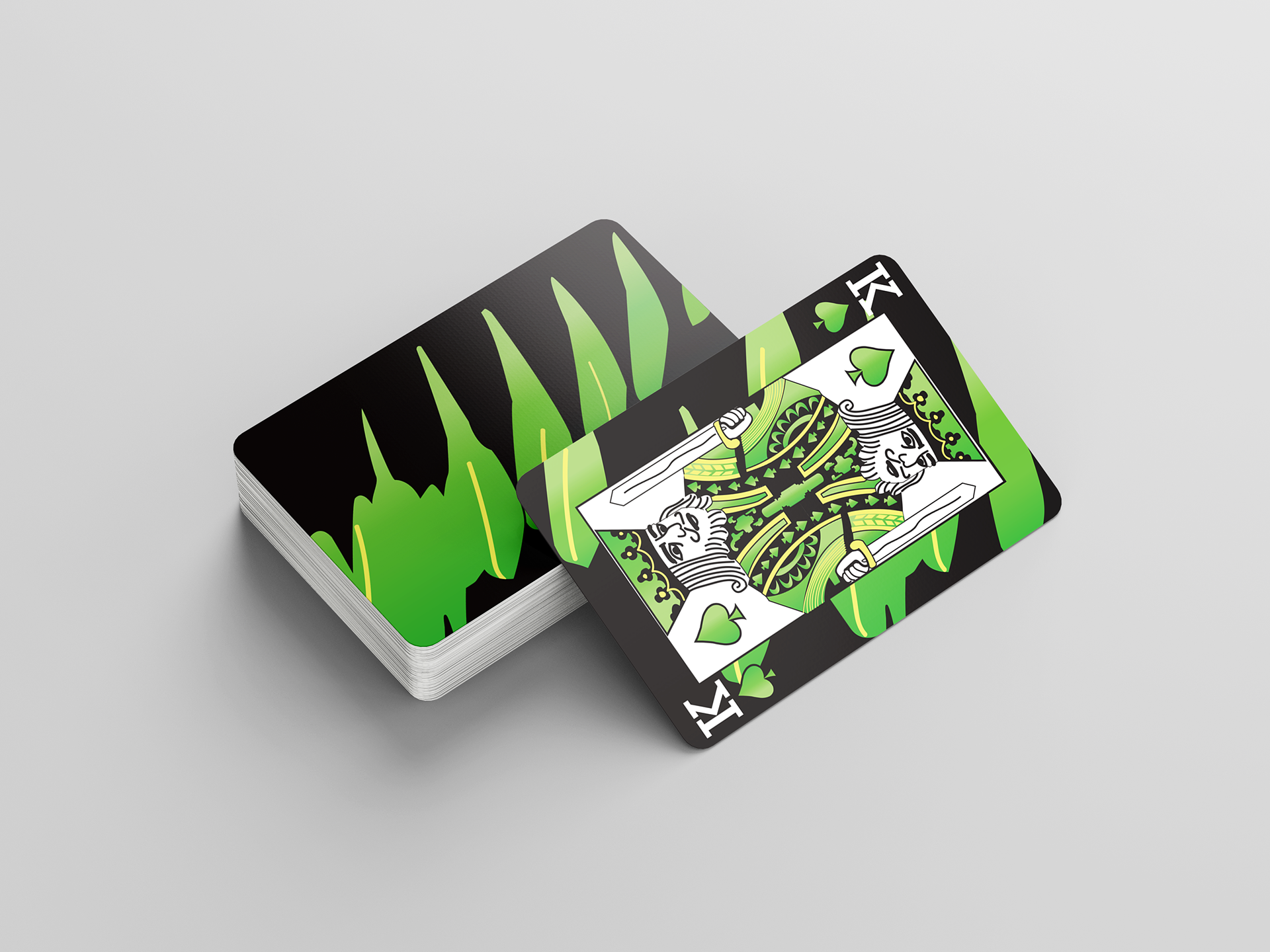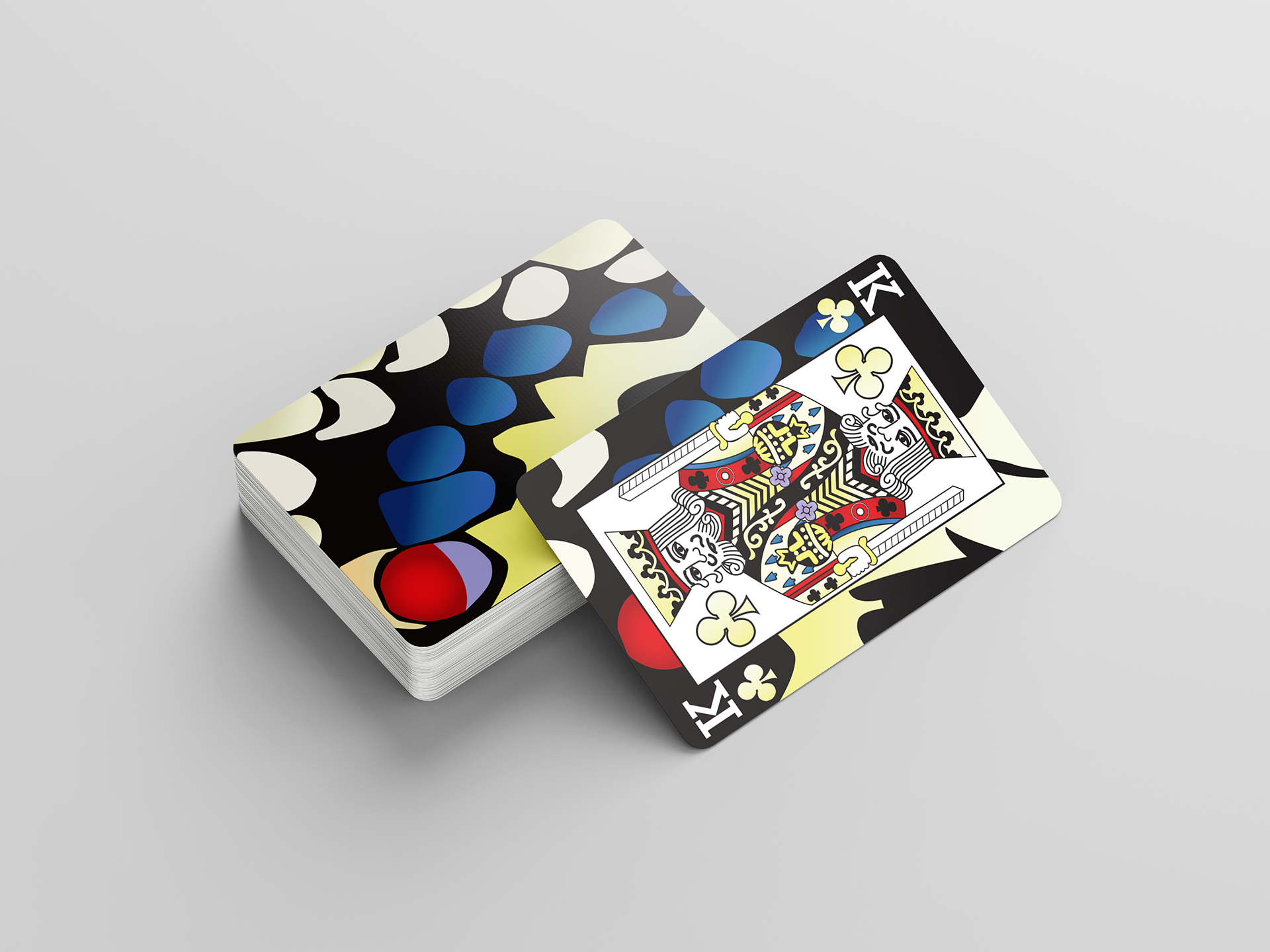 Choose two objects or object parts with opposing skins (synthetic vs. organic). Recreate each object with the skin of the other.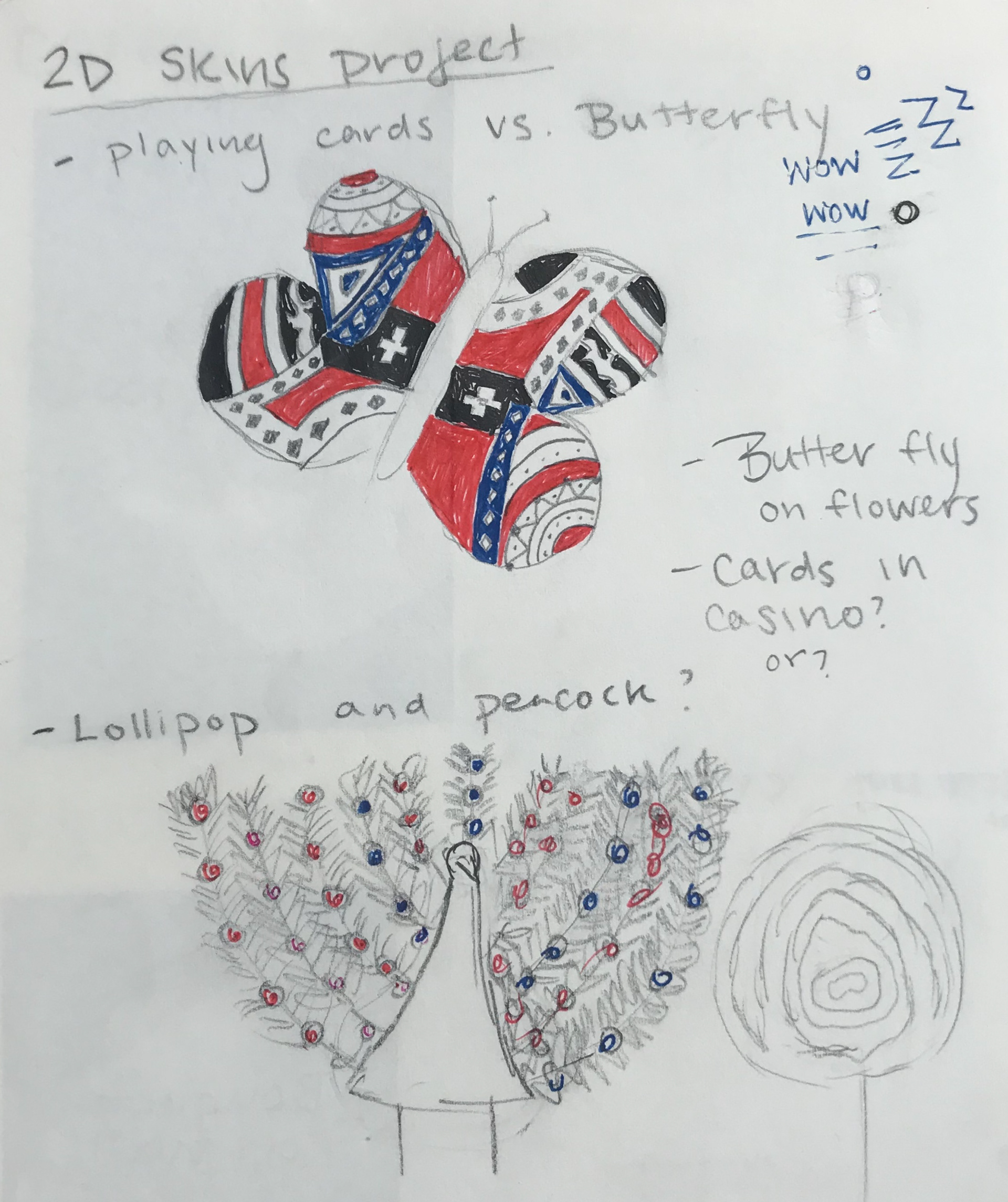 idea 1: butterfly vs. playing cards
- playing card design would be the design of the butterfly wing
- butterfly wing design will be put on the playing card 
idea 2: peacock vs. lollipop
- the circles in a peacock feather would be replaced by lollipop colors
- lollipop would have a peacock's feather color scheme  
butterfly vs. playing cards
- started playing with a monarch butterfly wing design, using gradients to make the design "pop out" more. 
- wanted to use both sides of a playing card, so played around with how to keep the distinguished King of Hearts outline, but also incorporate the monarch butterfly design.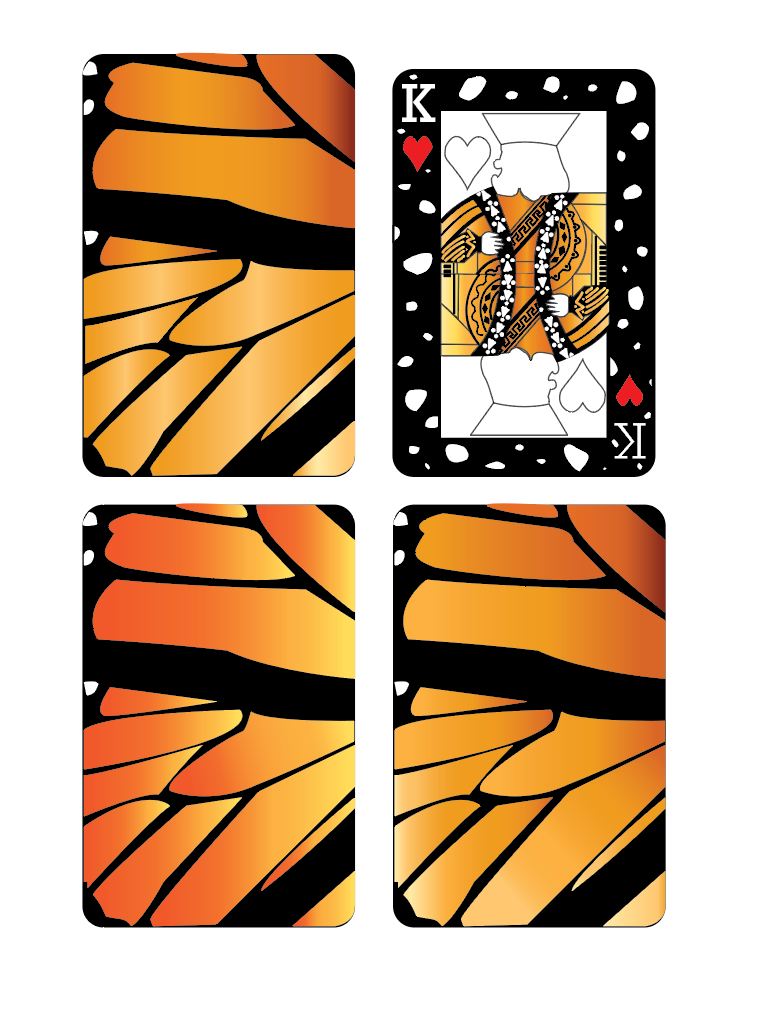 peacock vs. lollipop
- researched the traditional peacock colors and shape of feather.
- wanted to keep the standard lollipop swirl, but also trying to keep the feather look.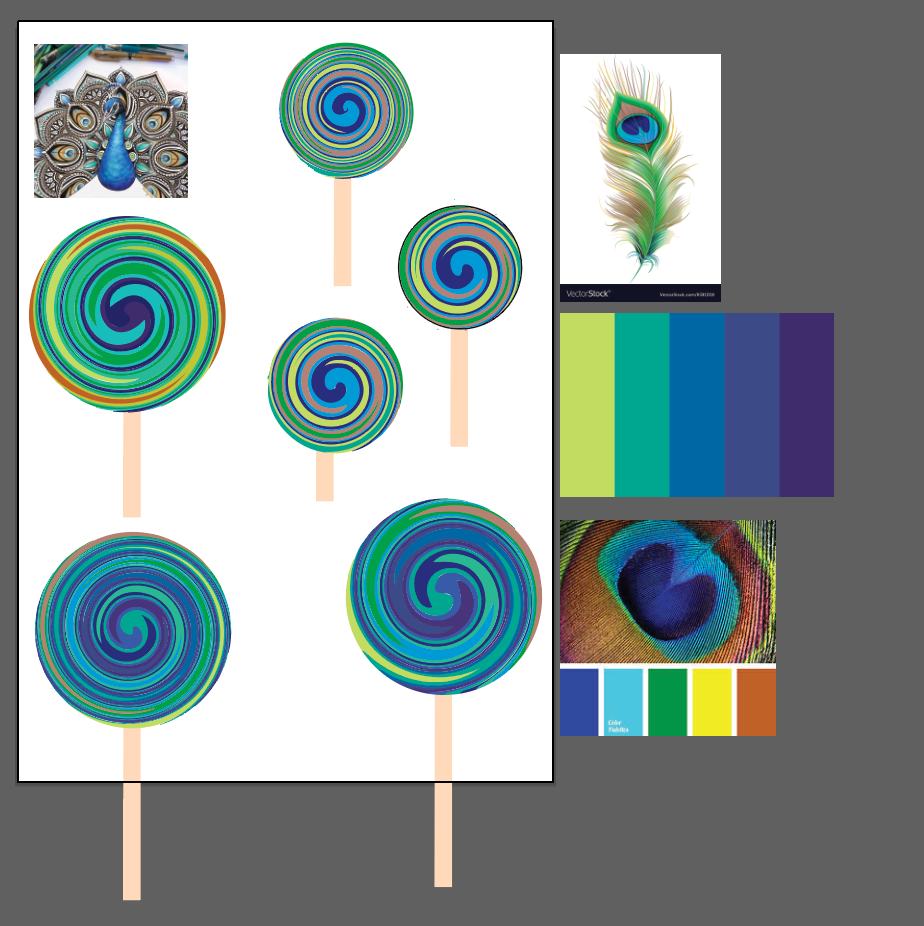 chose to refine the butterfly vs. playing card idea 
- decided to design each king as a different butterfly 
- will cut out parts of the card and replace them with colored tracing paper to incorporate the "translucentness"  and texture of a butterfly's wing
- will glue the face side and back side of the card together
- for card skin on butterfly, I decided to use real cards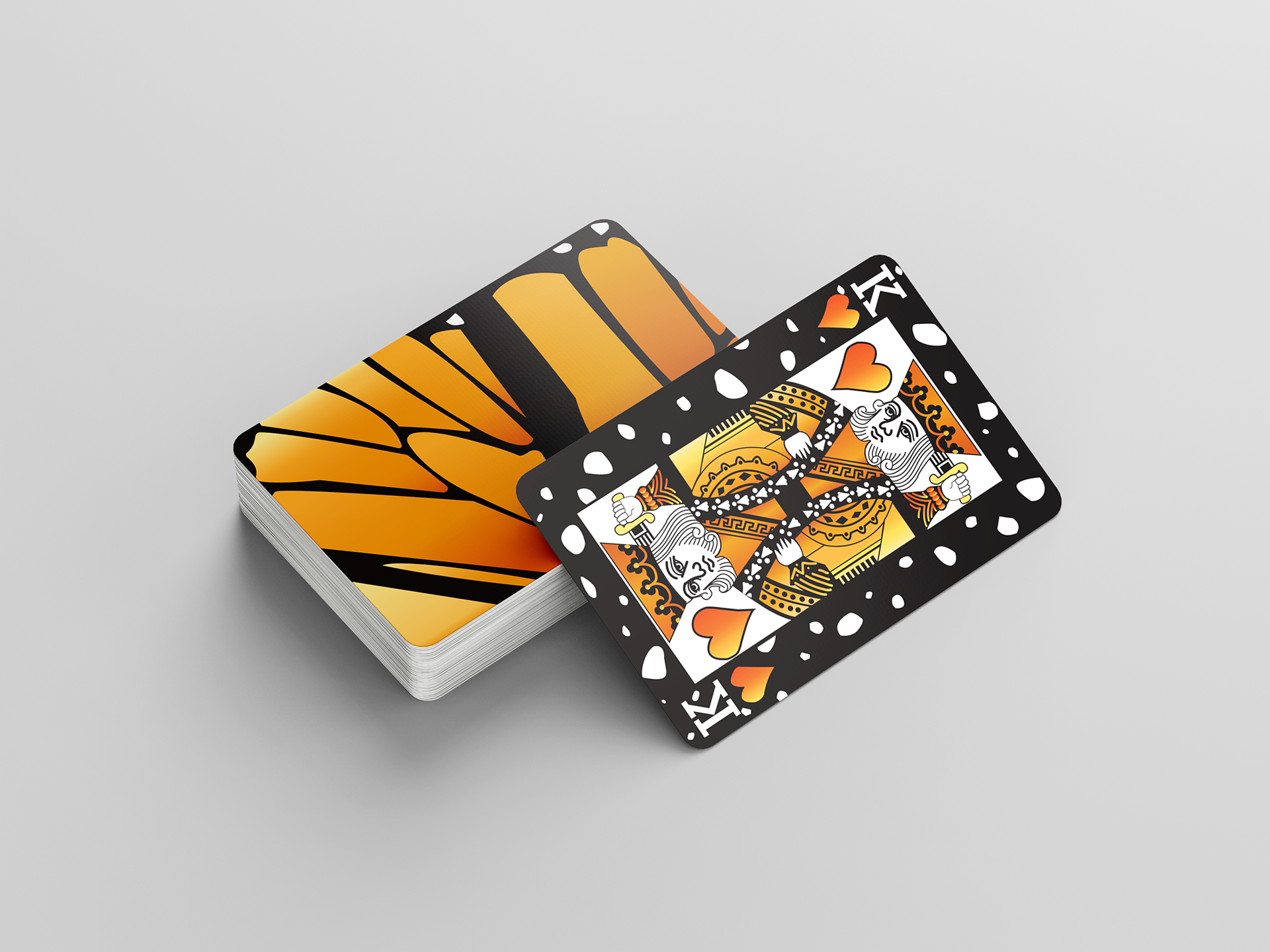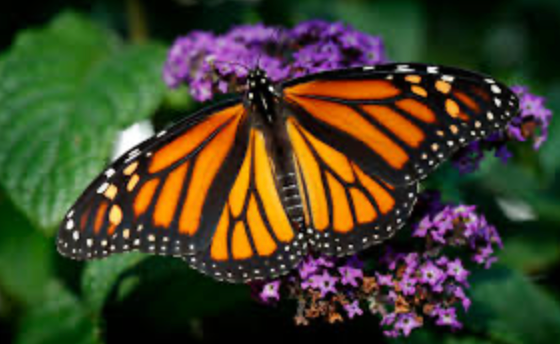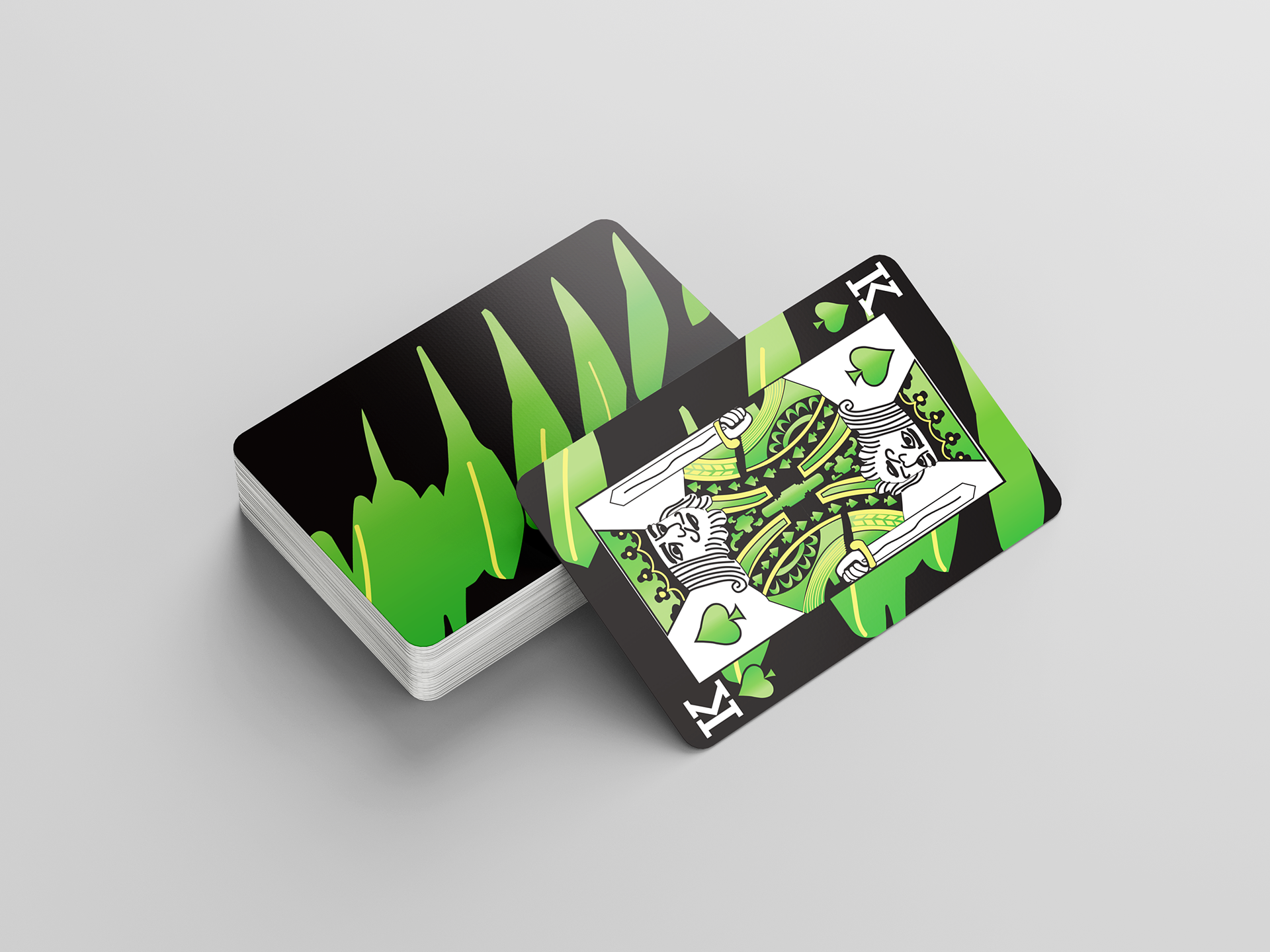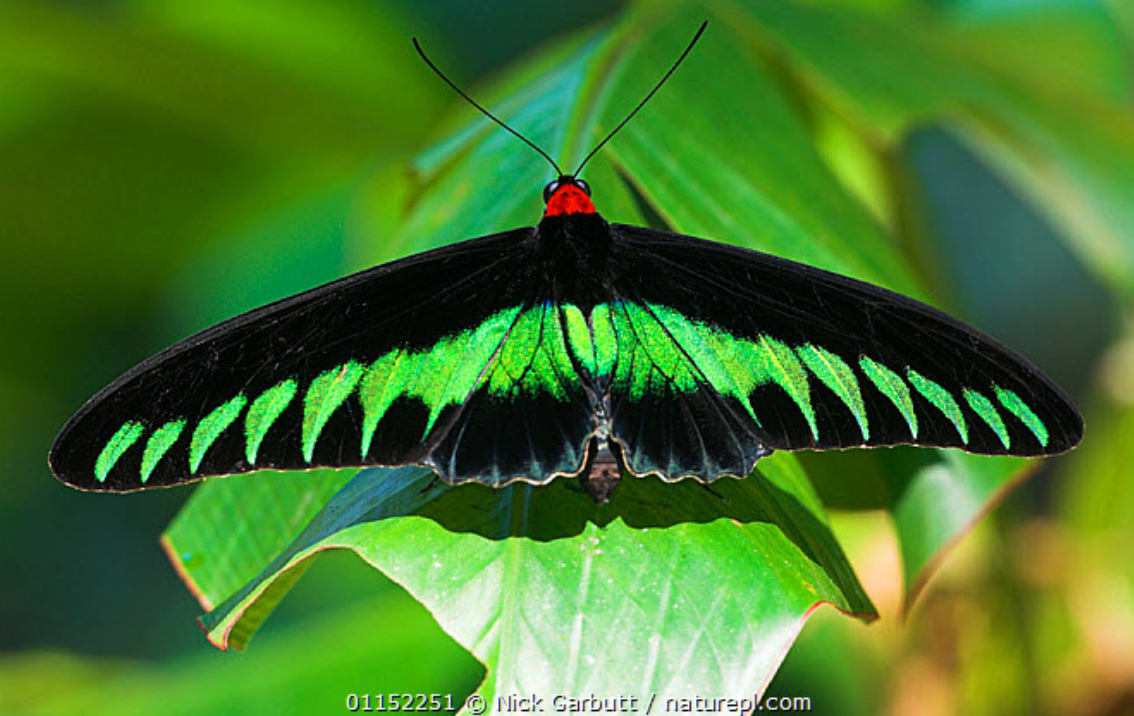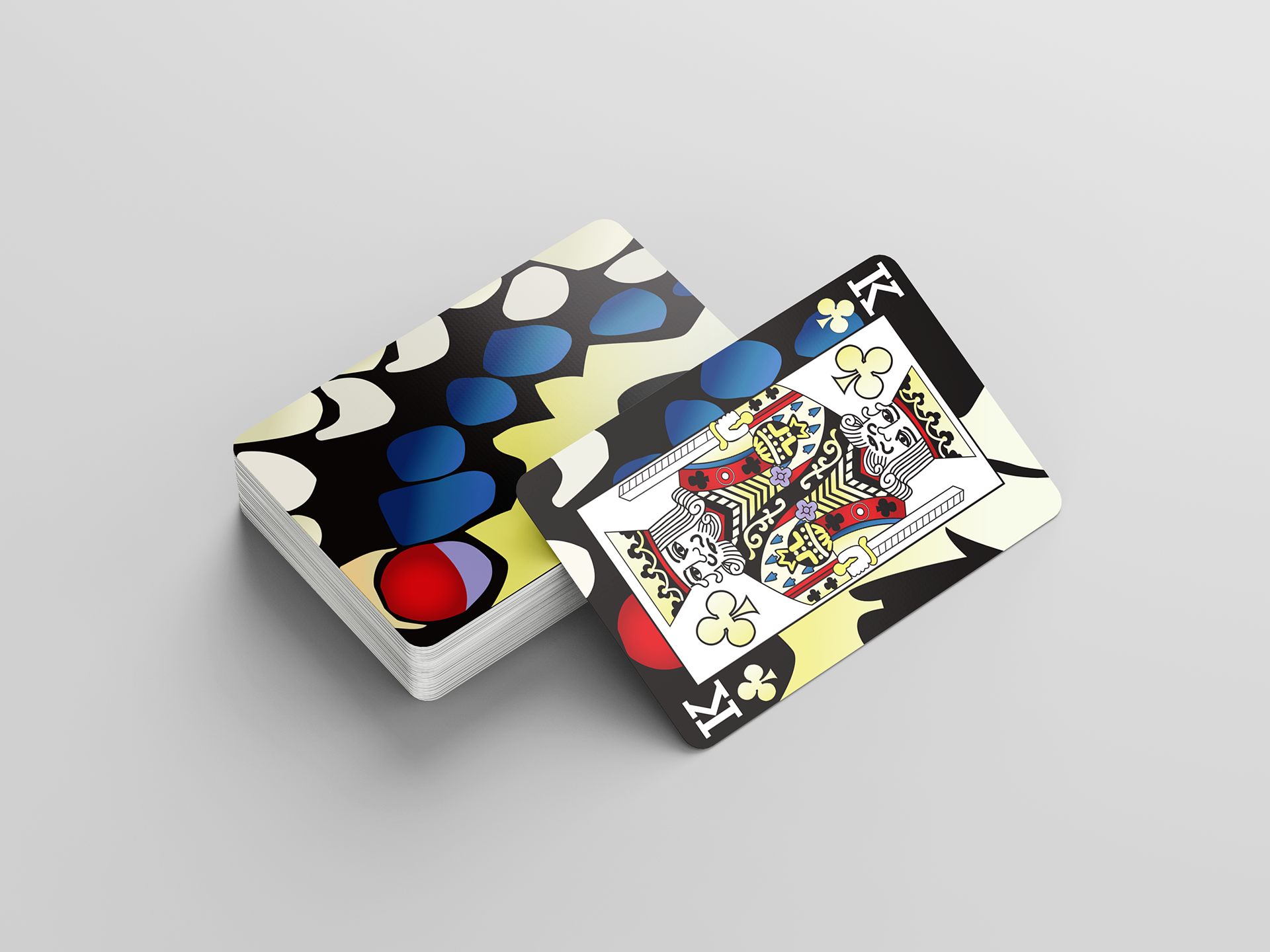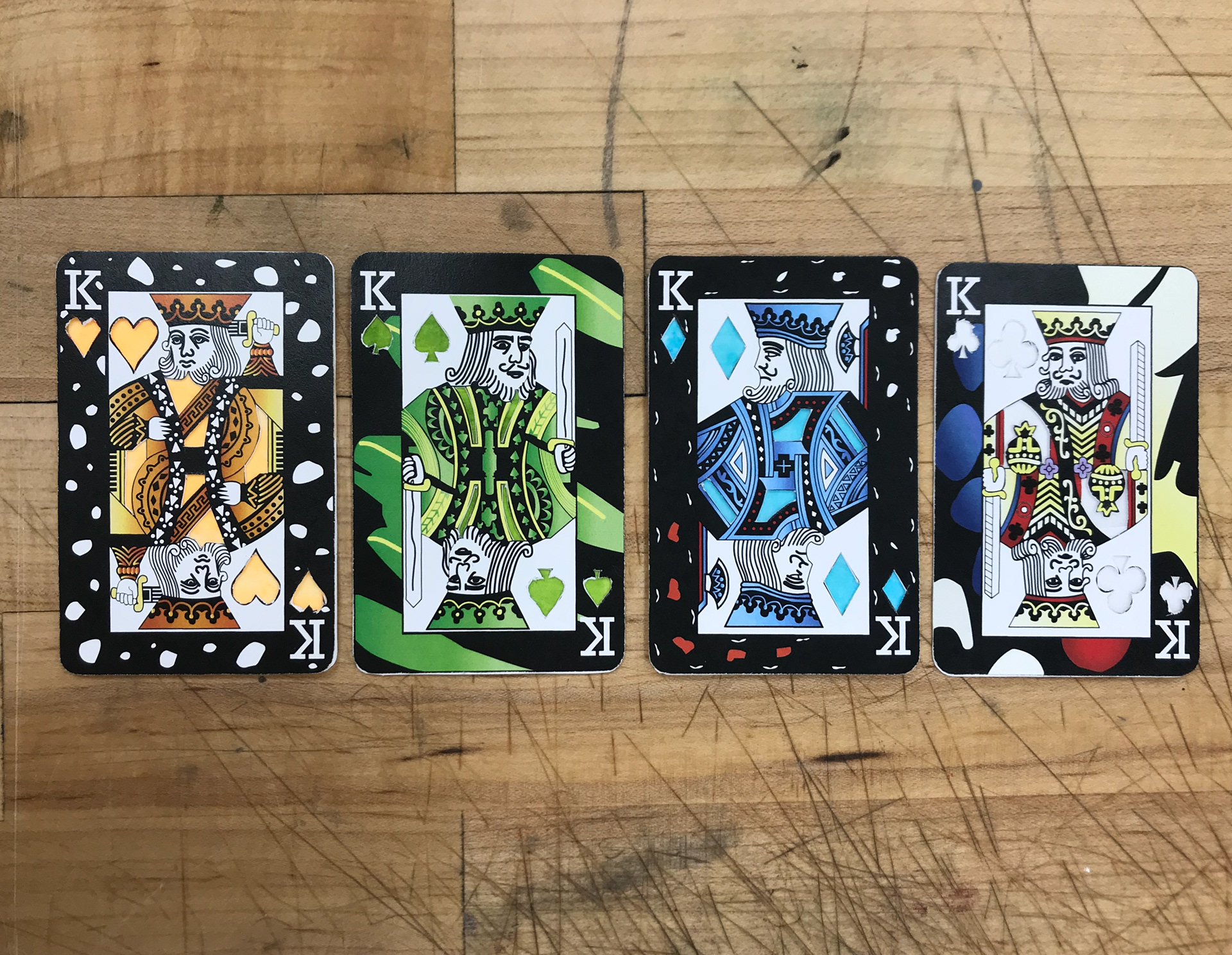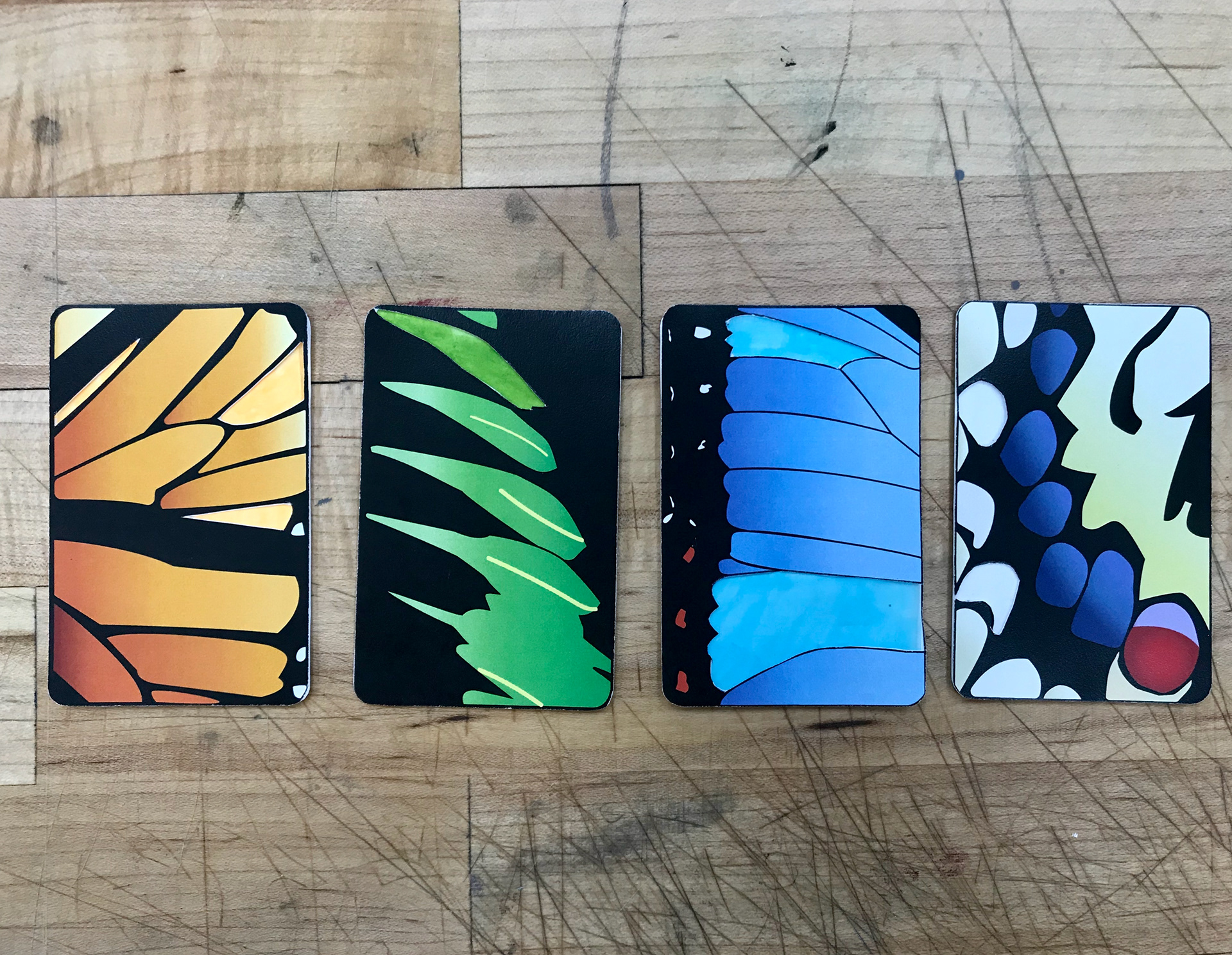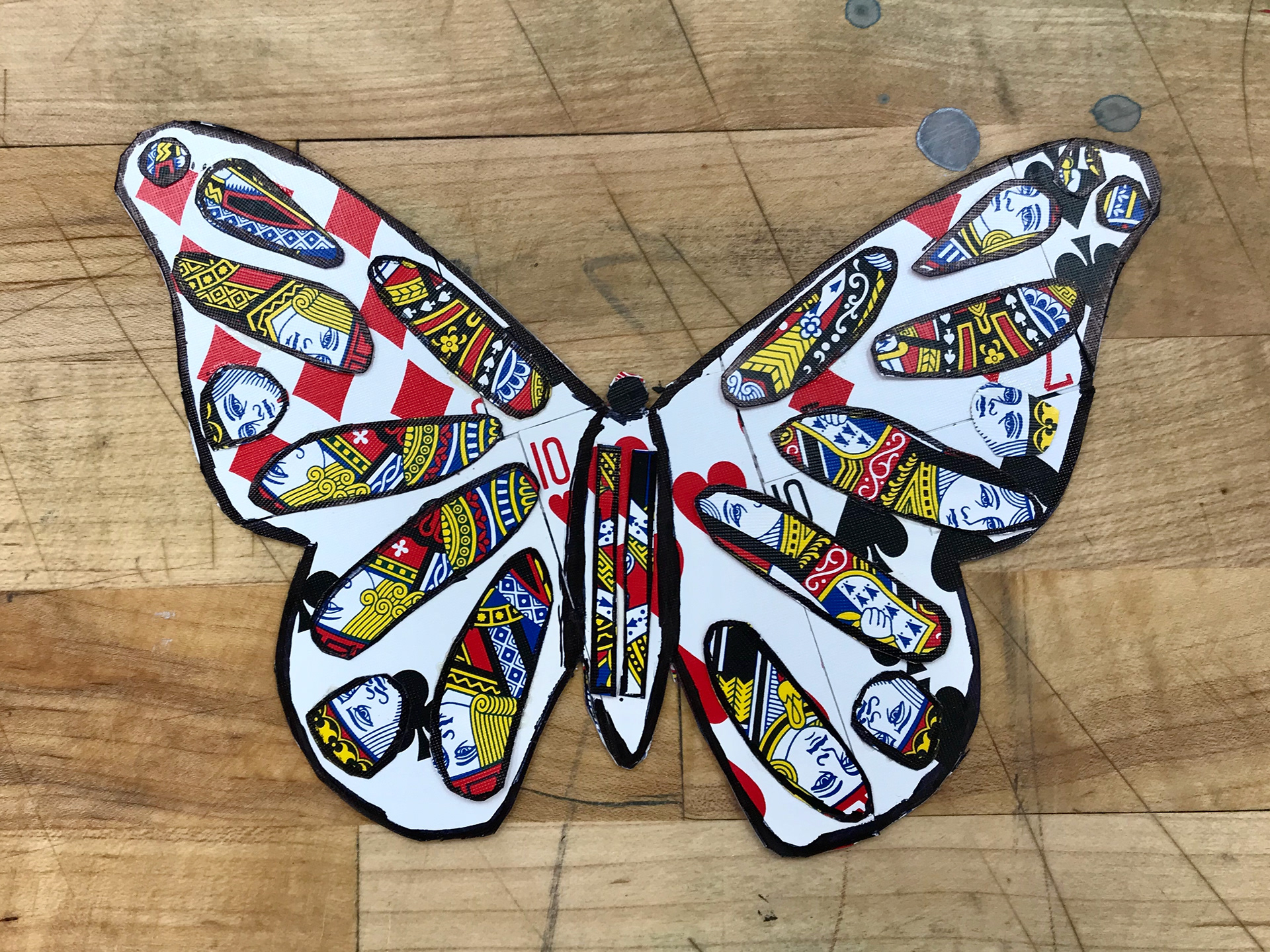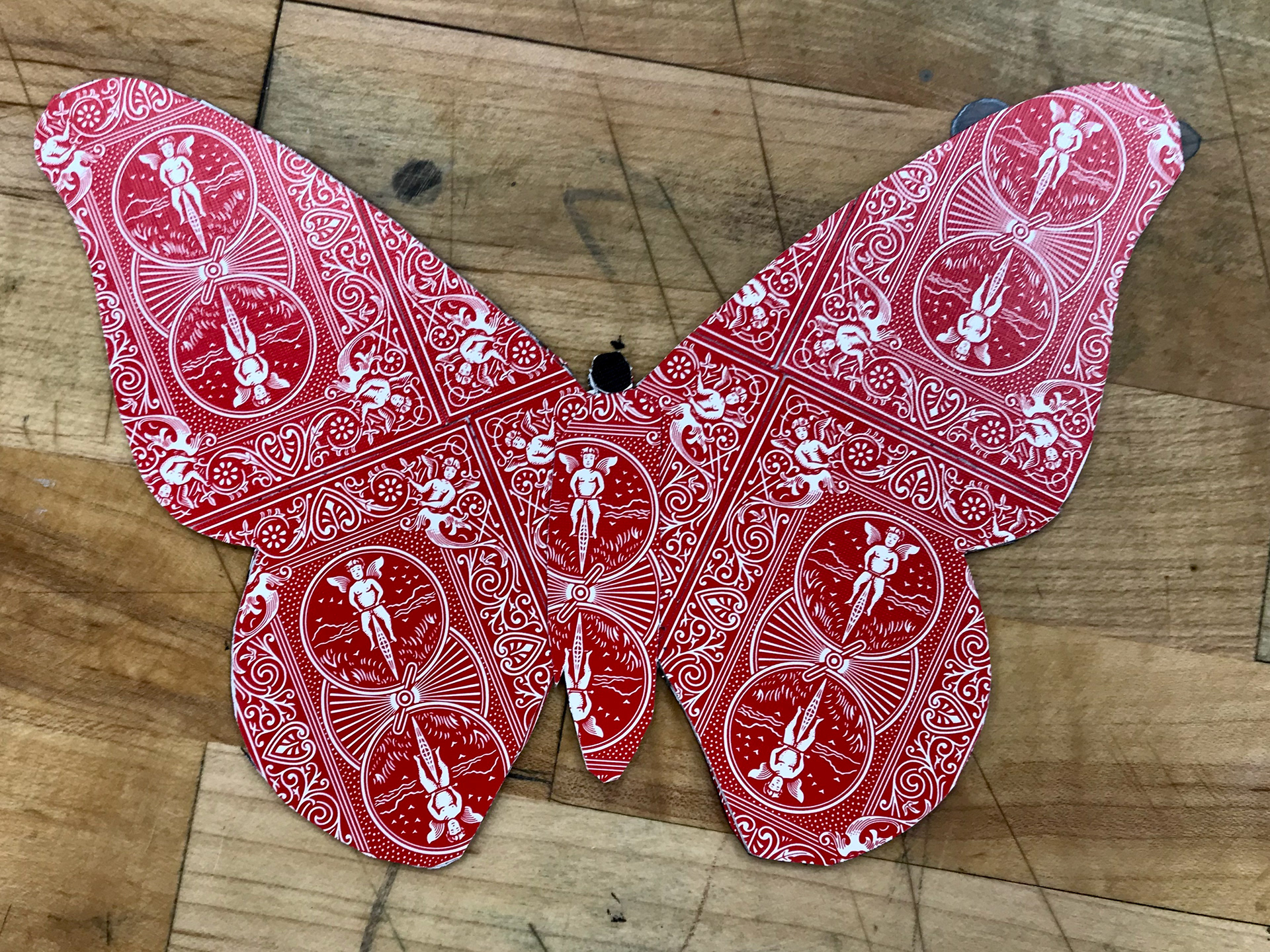 Overall, I am very pleased with how this came out. I think the colored tracing paper helped convey the texture of the butterfly wings. The delicacy of the card when handling it also related to the delicacy of a butterfly. The card skin on the butterfly turned out better than I expected. 
To improve, I would want to redesign the cards so you could see through translucent parts.